Welcome to Avis

Erkunden Sie Murcia mit Avis
Murcia liegt im Herzen der Costa Blanca, der weißen Küste, und ist im Sommer eine beliebtes Urlaubsziel.
Jetzt buchen
Ihre Top-Anmietstationen in Murcia
Your journey starts here
The moment you arrive, we've got you covered. Whether you fancy a cute compact for an urban jaunt, an elegant saloon for a business trip or a spacious people carrier for a family holiday, your perfect vehicle is standing by.

Frequent renters get upgraded – and additional days for free – by signing up for Avis Preferred loyalty benefits. Simply choose a date and time and we'll prepare your quality hire car.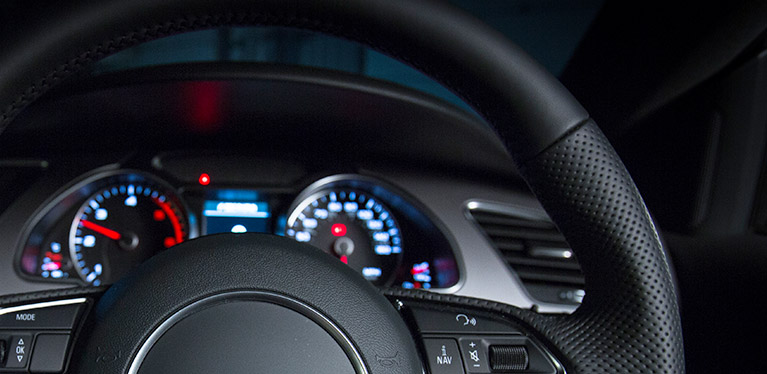 Explore Murcia
Murcia Cathedral: the most emblematic building in the old town is the cathedral, a 14th century temple built on a mosque that, because of continuous reforms, exhibits numerous architectural styles. The bell tower can be climbed as part of the museum visit.

Streets and beaches: in the medieval streets of the centre visit the majestic and newly restored Casino on the Trapería shopping street. The walk continues and reaches the Plaza de Santo Domingo, one of the most important market places in antiquity.

Find the arch and the church of the same name and stop by the Plaza de las Flores, one of the nerve centres of Murcia.

Romea Theatre: Murcia also has a long theatrical tradition that dates back to the street performances of the 15th century. Over time, stages and large theaters were built covering a wide variety of genres.
Beyond Murcia
The Costa Cálida is bathed by the Mediterranean Sea and the Mar Menor, and is full of white sand beaches, intimate coves and cliffs where you can relax or practice water sports.

From the city you can easily reach the essential points of both the region and Alicante and, even, in Almería, a little further but still easily accessible with a rental car from Murcia. Here are some ideas in each of these provinces:

Alicante
An hour from Murcia, the city offers beautiful walks, comfortable beaches, good food and a very lively nightlife, especially in summer, when many tourists arrive on the coast.

From here you can take a boat and make a stop on Tabarca Island to see its landscapes and spend a pleasant day. Or drive your hire car to other coastal areas such as San Juan, where you can enjoy the terraces for lunch or a drink.

Benidorm and Torrevieja
Although somewhat crowded in summer, Torrevieja and Benidorm are still options for many tourists in search of long beaches where you can sunbathe, restaurants overlooking the sea.

Cartagena and Azohía
Another option is to head south to the fishing town of La Azohía. This town is located just 23 km west of Cartagena, a historic city founded in 227 BC.

Águilas
This municipality is well known for its carnivals, one of the most famous in Spain, although not its only attraction. Águilas also has beautiful coves and other tourist spots such as Castillo de San Juan or Isla del Fraile. La Manga and Cabo de Palos: La Manga del Mar Menor belongs to the Autonomous Community of Murcia, and from the Avis car rental office in the centre you can arrive in less than an hour.

Come here if you want to enjoy the beach and the good weather and do not forget to visit the Cabo de Palos, an area of ​​beautiful coves that give the landscape a special beauty.

San Pedro del Pinatar
With several kilometres of beach, this area is one of the busiest in Murcia to enjoy a good swim. But if you are looking for more tranquility, north of this municipality you can visit the natural park of Salinas and Arenales del Pinatar. Nature in its pure state without so many people.

Mojácar
This municipality of Almería is about 160 kilometres from the centre of the city of Murcia, so driving takes about two hours. Probably one of the most beautiful and curious villages in Spain, Mojácar stands on the end of the Sierra Cabrera and offers a picturesque image with its houses all white-fronted. In addition to walking through its narrow and pleasant streets, you can go down to the beach area and travel its several kilometres of coastline.
Driving rules in Spain
Which side of the road?
In Spain, please drive on the right side of the road.

Country driving laws
Mobile phones may not be used at all whilst driving
Do not use headphones when driving (except hearing aids)
Dipped headlights must be used in poor daylight visibility
Always use indicators, you will be fined for not using indicators when needed
Cyclists have right of way, at all times

Speed limits
All speed signs will be in km/h.

For a standard Avis rental vehicle with no trailers:
Urban areas: 50 km/h (31 mph)
Rural areas: 90 km/h (55 mph)
Motorways: 120km/h (74mph)

Unless indicated by road signs.

Child safety / Seatbelt laws
It is compulsory for the driver and all passengers to wear a seatbelt
Children aged under 12 and less than 135cm tall must be seated in an appropriate child restraint for their size
Children aged under 12 are not allowed to sit in the front seat

Please note - It is the child's parent / guardian or vehicle renter's responsibility to fit the child seat.

This road rules information is for provided for general guidance only. We endeavour to keep the information up to date and accurate, but any reliance you place on this information is at your own risk.

Extras and van rental in Murcia
We want to accommodate your needs, whatever they may be. Sometimes these will include having GPS, child car seats or mobile WiFi.

In the Murcia office, specifically in the train station, we also offer small, medium and large van rental.